LAUREN ABBOTT
owner
Lauren Abbott grew up in the beautiful midwest city of St. Louis, Missouri. After attending university in Columbia, MO she uprooted and moved to the gorgeous Redwoods of Northern California. Her travels have taken her all around the world, lived on the Greek countryside, backpacked around Italy and Spain until she found residence in Manitou Springs, CO where she resides with her husband Nick and dog Cora Lee. Her travels and background serve as the foundation for the aesthetic of CORALUN VINTAGE and HANDMADE.
CORA LEE
Shop dog
Cora Lee is a Rhodesian Ridgeback, Boxer mix. She is 9 years old and was born in Maryland. Every day she greets customers with her beautiful smile and wagging tale. She is full of love and support and the shop is named after her.
SAMMY
THE CAMPER/original storefront
Sammy is a 1962 travel camper. The shop originally started in this beauty. She was purchased up in Denver, CO after living 50 years as a travel camper, hunting camping and mini sewing studio for a couple before she was gutted out and renovated to become Thrift Junkie Vintage Mobile boutique. Colorado Springs' first vintage mobile store, started in 2014 driving around to farm and art markets, art shows, private events and Pop-Ups. She was the original storefront before getting the first location downtown in 2015.
The suitcase that started it all. Purchase in Arcata, CA and used as the first shop for Thrift Junkie Vintage.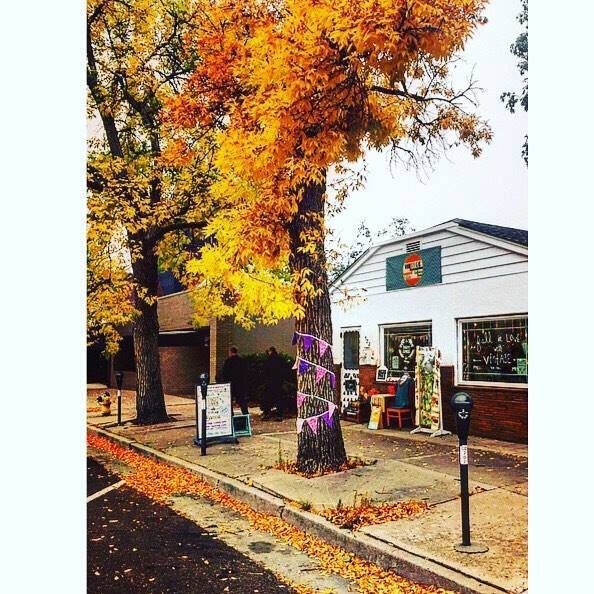 OUR FIRST store front was located in Downtown Colorado Springs, CO. It was a mere 250 sq ft. It was an old motel in the 1940s that was converted into an apartment complex in the 90s. Our storefront originally served as the front office for the motel where patrons would check in and check out.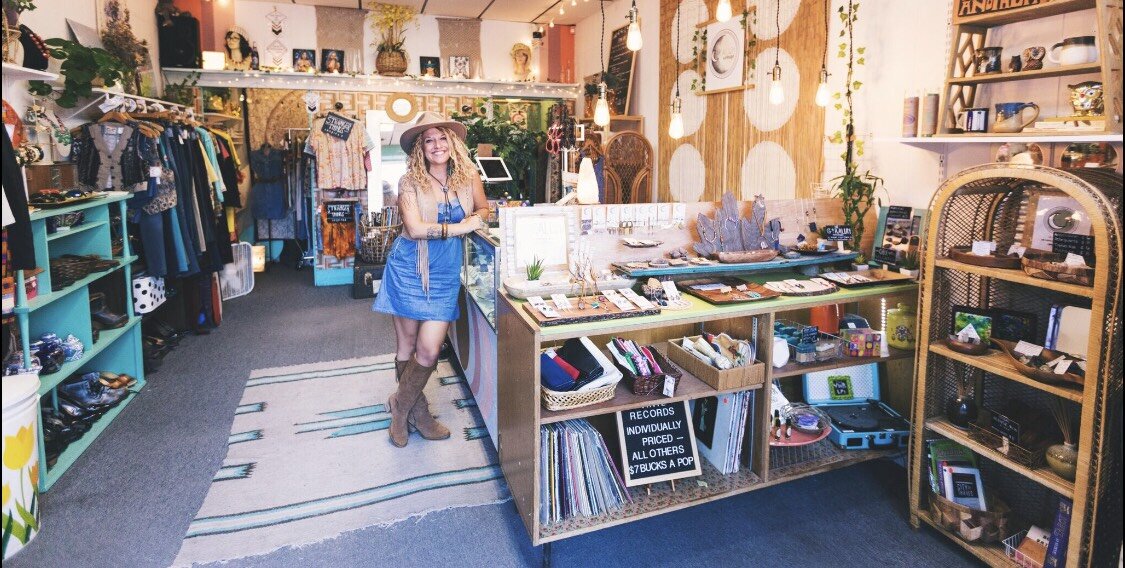 This 450 sq foot shop is located at 330 N Nevada downtown Colorado Springs. It is filled with vintage, handmade and local pieces in Colorado Springs. The front has CORALUN HANDMADE studio space where the owner works on her handmade jewelry line daily. It also holds Coralun Hedgewitch, a local new age portion of the shop filled with incents, gemstones, sage and books on herbalism. The remainder of the shop is filled with local artists work, vintage and second hand clothes and monthly rotating artist.